Other visitors are for example….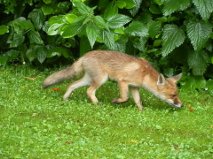 Tourism information available
Woody garden and own terrace
Games and cards
Parking close to the accomodation
The countryside around Emst is sometimes wide and open, other times full of forests, exciting and impressive. Celtic Fields, a sheep washer, burial mounds, etc. are signs of earlier residents.
The old cultural landscape is still visible and old (hollow) roads cross through the area. Despite the FMD crisis of 2001 farmers are still important carriers of this landscape.
Governments, Nature Organizations and the District Water Board are actively trying to keep the area attractive, and this requires careful and timely discussion with all those involved!