The farm, the Hooge Woeste and its buildings, dates from 1930.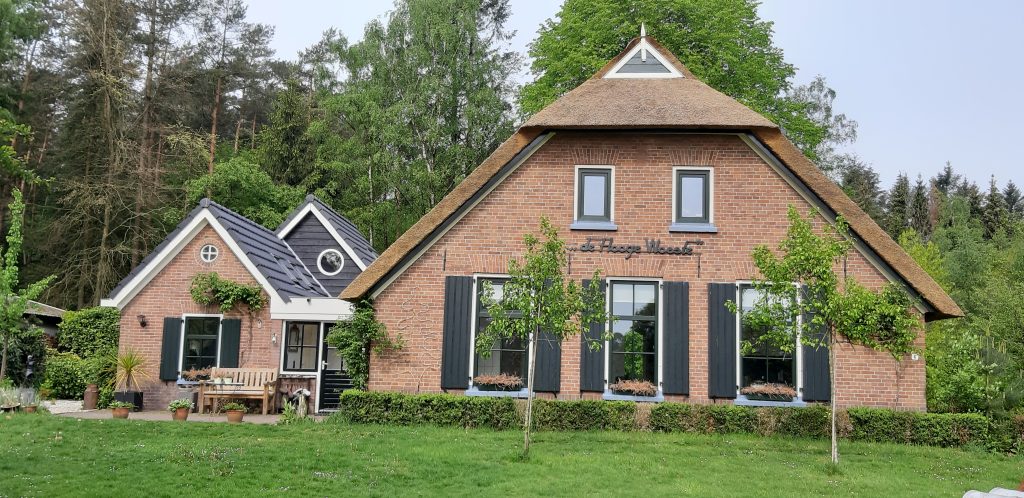 The holiday houses and the versatile naturally beautiful environment is an attractive place to stay in all seasons. Every season offers an experience and each has its own special characteristics.
My annex holds three separate, smoke-free accommodations: "The Stable" and "The Chicken Coop" and "The Sheep Cage". Thus named because you are staying in the countryside, and stables and coops were normal terms, and were important terms for the owners. We now offer you the necessary comfort, space, and tranquility.
You have a view on the forest from "The Stable", "The Chicken Coop" and "The Sheep Cage" or your own terrace, or you can find a spot on the edge of the forest with a view of the meadows.
I have stables for horses and access to grazing on the grounds. There is also space for your car and trailer.